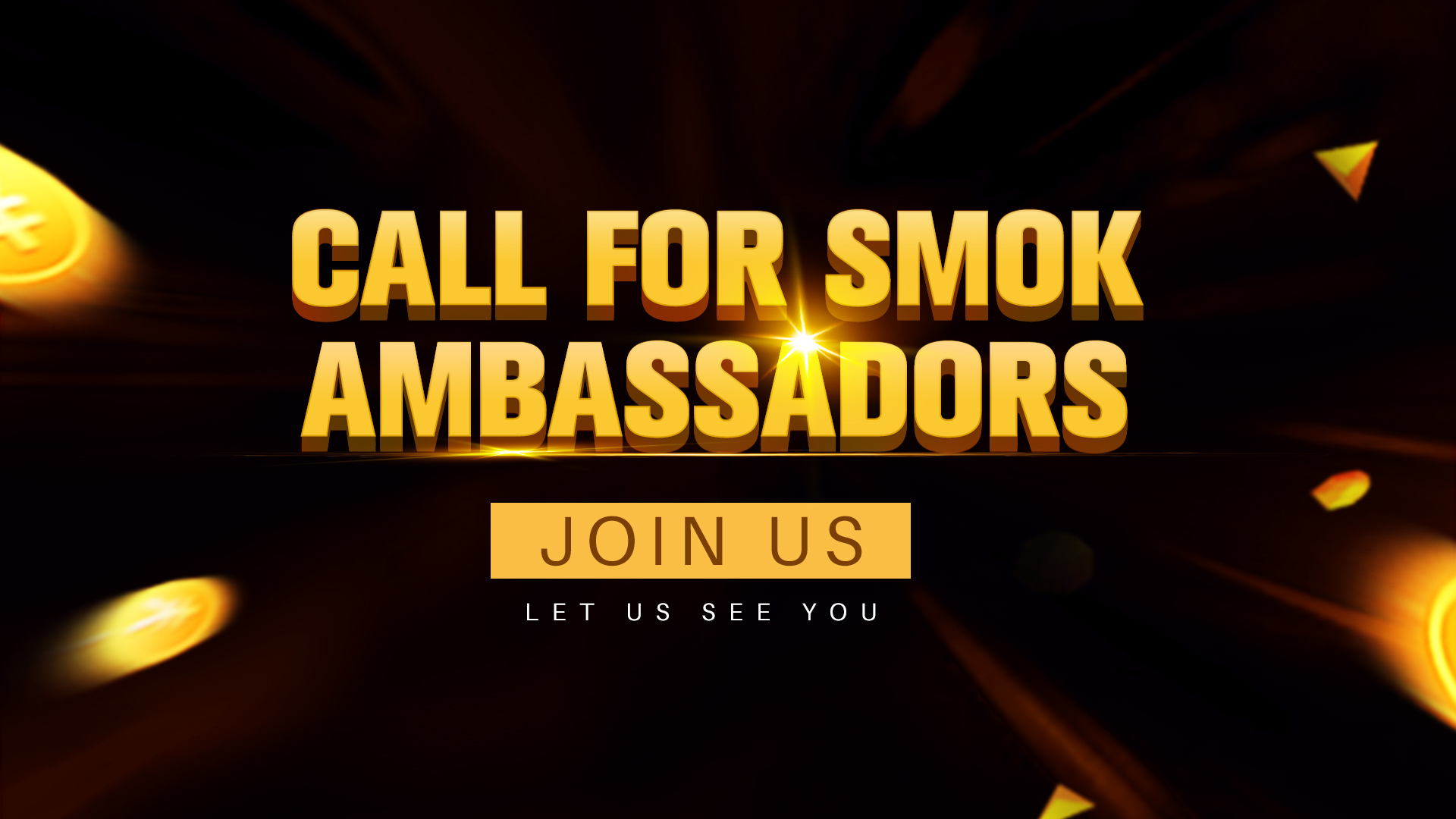 Ready to join SMOK team and be SMOK Ambassador?
We are looking for you!
If you meet these requirements, don't hesitate to join us!
1. Must be legal age for vaping.
2. Passionate about the SMOK Brand and Products.
3. Active on Social Media.
4. Like sharing vape news with friends.
5. One hour per day spent on SMOK ambassador project.
How to join in SMOK Ambassadors project?
Step One: Please fill in a questionnaire at the end of this article. (Make sure that all your filling information are correct and authentic.)
Step Two: SMOK will review every application after May 12, and will contact with eligible applicants continuously by email (activity@smoktech.com).
Step Three: All ambassadors who passed the first round, follow our email instructions for next process.
Link of questionnaire: https://forms.gle/CkZDpRZJ92HzuV4o8